Express Collections is dedicated to building a strong relationship with our clients by providing exceptional customer service through advanced technology, while continuing to be a strong supporter of our community.
Established in 1999, Express Collections wanted to improve the image of the debt collection industry by implementing a customer service approach. Businesses needed reassurance that their debtors would be treated like customers and their business reputation would not be put on the line because of the collection agency's actions.
Over the years, Express Collections has grown into a reputable agency that has exceeded expectations not only with our clients, but within the collection industry. Our agency is built from integrity and ethical business practices which assures our clients that protecting their reputation is our utmost priority.
Our future is filled with challenge and promise as we continuously develop competitive products and efficient services while finding more ways to deliver them. Investing in further education and training of our staff has produced a highly motivated team equipped with the knowledge and understanding to respond to any situation and deliver the best possible results.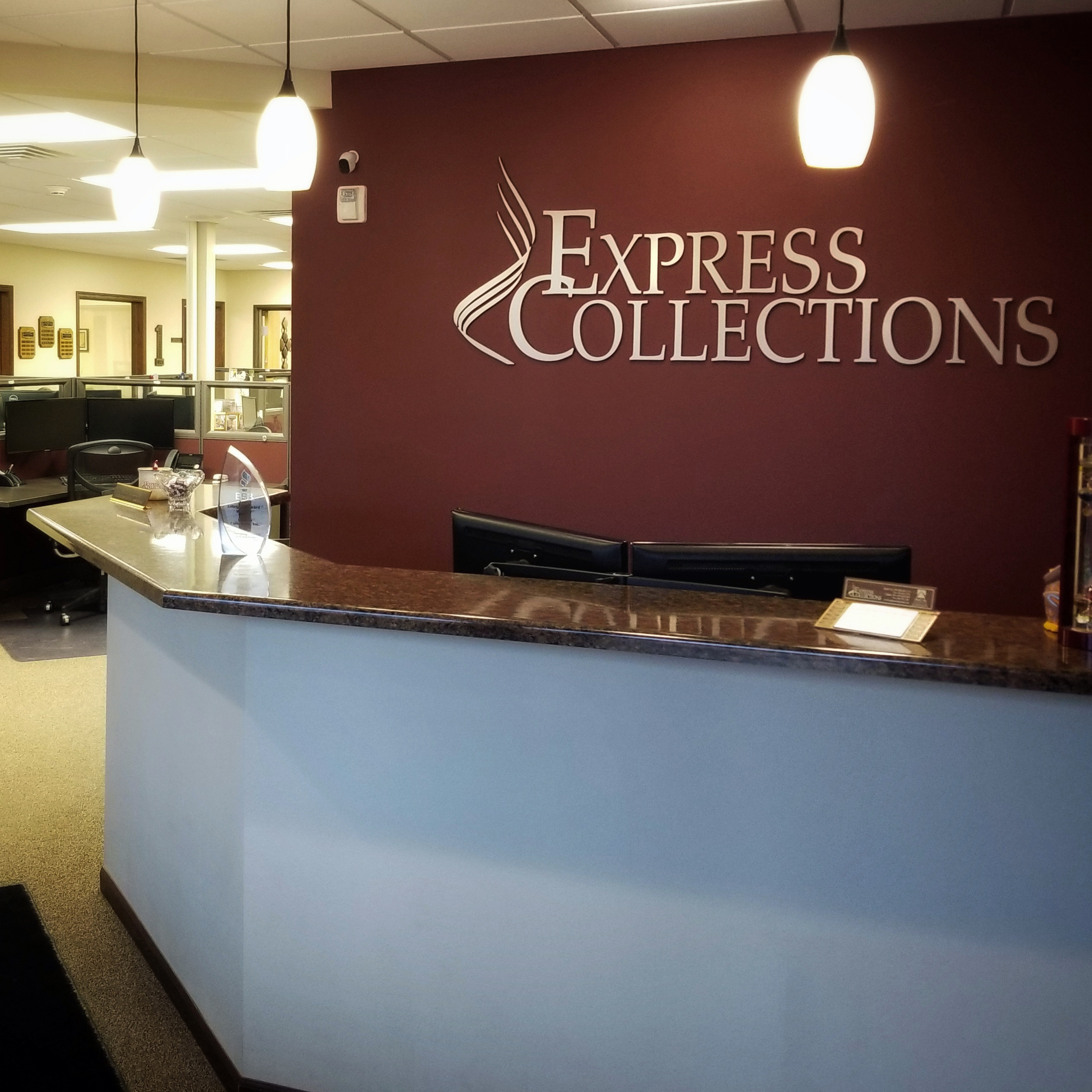 Our Collection Service Center is located in downtown Rapid City.
818 St Joseph St, Rapid City, SD 57701
Ask the Experts.
If you have questions about our services or how we can increase your profits, contact us today!